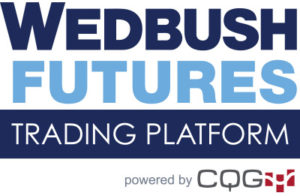 The Wedbush Futures Trading Platform powered by CQG delivers advanced futures market data, order management, and electronic trading from your phone, tablet, PC, and Mac. Enjoy streamlined market access using the latest in speed and reliability to connect you to the world's major futures exchanges, executing your orders through CME Group, ICE, Eurex and more.
Highly customizable interface and order views
Multiple order types: limit, market, stop, stop/limit
FX- and futures-style quote boards
Global market data coverage and trade execution
Ability to trade on mobile
Execute orders based on live market prices
Charts and analytics
Hybrid Order Ticket (HOT)
Quote boards and SpreadSheet
Orders and Positions
Heatmaps
RSS News
Take a Free Platform Demo
Experience the power of the fully customizable Wedbush Futures Trading Platform powered by CQG.