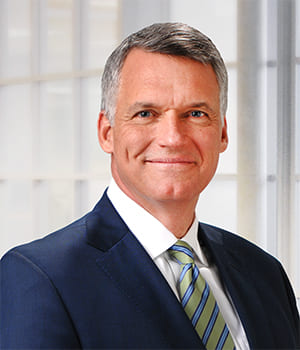 EVP, Fixed Income, Commodities, and Stock Lending
Robert "Bob" Fitzsimmons is an Executive Vice President at Wedbush Securities with oversight of futures, securities lending, and the fixed income groups. Bob joined Wedbush Securities in 2016 as its Managing Director and Head of Wedbush Futures, where he oversaw the business within the Futures Commission Merchant ("FCM"), with a focus on developing and defining the strategic direction for the Futures and Treasury Division. Bob has over 30 years of experience in the financial industry, with extensive experience in the fixed income, futures, equities and technology space. He also held CEO tenures with several other financial services organizations including ITG Derivatives and NQLX.
Bob graduated from Harvard University with a Bachelor's degree in economics and also earned his MBA from the Booth School of Business at the University of Chicago.