Wedbush Futures provides clients with advanced capabilities in market access and co-location hosting, risk management, and pre and post-trade processing.
High-access and low-latency comes standard through our proximity hosting, co-location and exchange connectivity. Clients can connect to all major trading venues or write an API to multiple third party ISVs.
We provide scalable and agile solutions for market access with partner ISVs to all market centers.
With a presence on all major U.S. exchanges, we offer multiple redundant pathways to major exchange venues.
We help clients trade across multiple asset classes, offering national and limited global market access.
Trading Platform Technology
Wedbush Futures offers the flexibility and know-how to support multiple trading platforms. We can accommodate various market access options that clients prefer and can advise on the best platform to suit a variety of trading requirements. Below are featured providers of our most requested platforms.
Accelerate Your Advanced Futures Trading with Advanced Technology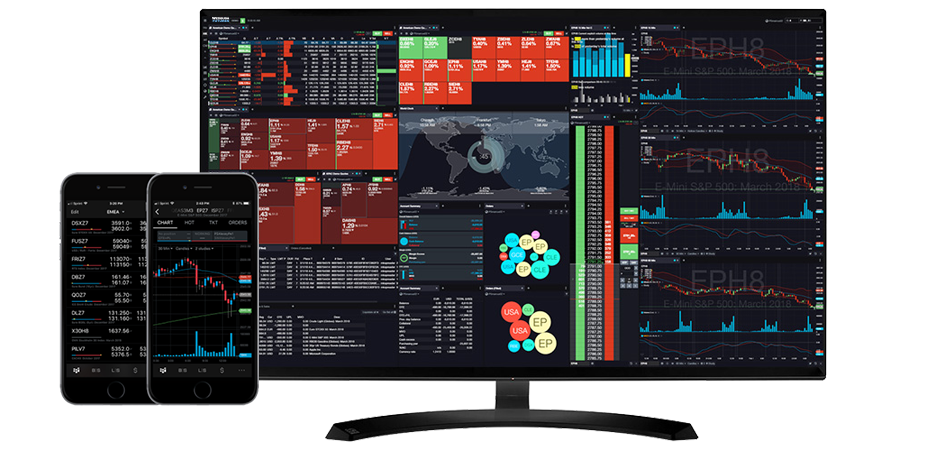 Wedbush Futures provides you with the advanced futures trading platform technology and tools to efficiently identify and seize market opportunities in a customized trading environment.
Other Featured Platforms:
Our custom algos are designed, back tested, and deployed via RCM's Strategy Studio,
a high-performance C++ trading platform used by sophisticated low latency trading firms.
Wedbush Futures' client portal features a key tools and dashboard views to streamline the client experience.
Real time positions and P/L
Transactions
End-of-day reporting
Account statements
Online cash requests
Trading resources and information
Accessible on mobile devices