CQG API: A Solution for Institutions
Whether you're searching for a charting API to build custom analytics tools for your own library, a data API to seamlessly deliver CQG's market data and analytics to external applications or a trading API that grants access to the CQG Hosted Exchange Gateways for order routing from external applications, our team can advise on the best solution to fit your needs.
Third-party applications
Excel models
Auto trading
External analytics
Historical data analytics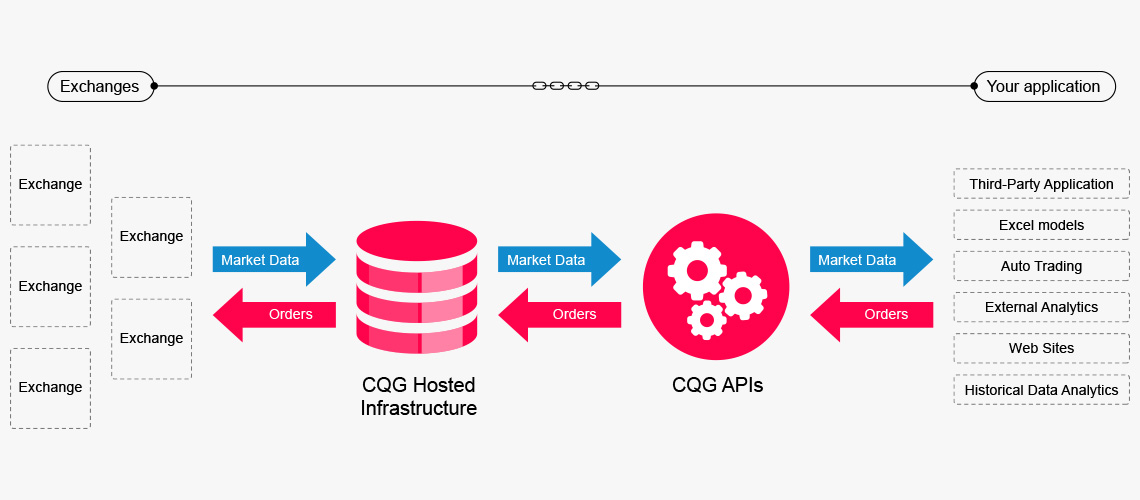 Interested in learning more about our API solutions? Let's talk.
Click on an icon to explore the CQG trading technology that is right for you: